Heres how this game works; I will type in a portion of story and when a decision needs to be made the first one to respond will choose the path of the main character to keep the story interactive.
It was a cool evening in Vibora Bay, people who where still out on the streets wore a coat to fight back the bite of the chill. The gangs ran amuck every night, making it safe for no one, heroes would come and go, cops had no intention of going into all out war with them, many of the gangs harbored super humans and mutations they had not the man power or weapons at their disposal to fight. Vibora Bay had it's darker image, it's what set it apart from other cities. But for those of us who live there, it can be a constant struggle just to survive, take my city block for instance, hounds comb the streets constantly for their next victims, to get home can be a real challenge sometimes. Take tonight for example, I needed to make my way to my job but they are blocking my path.
I am Catalina, a singer aboard the S.S. Bayou Queen on Vibora Bays Harbor. I was due in the next hour to perform for the customers....but how was I going to get past these Hooligans?! The front door, they watched constantly waiting for me, but could I out run them? The fire escape might provide cover assuming they where not on the ledge too. I could also try the window in the basement, and squeeze through it and hope the railing blocked their view enough to conceal me....what should I do?
1) Burst through the front Door and try to run.
2) Balcony Fire Escape
3 Basement window

Adventure Cat

Sidekick





Posts

: 13


Join date

: 2018-03-18



What a fun idea!

3. Basement window


I decided to try and crawl through the basement window of my apartment. I ran up to it nervously, and peeked out of it, checking to the right and to the left. Hounds combed the streets but it looked like a window of opportunity for me, so I lifted the glass gently to avoid making noise and began to squirm through. I fastened my bag to my shoulder as I stayed low peeking through the outer fence. The coast looked clear, so i began to run towards the harbor. After I had gotten some distance, I heard a growl and chain rattle, so I stopped and backed into a corner near a shop that had closed down for the night. My ears twitched as I could hear them coming closer from the other side of the building. They stopped and i could hear the hound trying to pick up a sent. "Oh no, what if it picked up my perfume?!" The door behind me began to slowly creek open, just as i looked back to see who opened it, the shop owner grabbed me and pulled me in, "yipe!" I said by the sudden start. He quickly closes the door and locks it again. "What are you doing?" I ask. "Are you crazy?! Walking around at this time of night!" He says. Just then we could hear the gang members pass by, our hearts seemed to stop as the hound's growlings made a cold chill shoot through our veins, I was too afraid to breath.
Once they pass by, and we felt safe once again, the man turned to me saying, "are you alright?" "I am fine, thank you." I say with a relieved smile. "What where you doing out there so late at night?" He then asked. I get to my feet and brush myself off saying, "well, I'm headed to the Bayou Queen to perform tonight." He suddenly stops and looks at a poster on his wall, it was an advertisement for me singing. "You are Catalina?" He asks. "I am." I say with a pleased smile. "If I can get you there safely, would you grant me access to a free show?" He asks.
Hmm...? I thought to myself, "I know he seems to be a fan and did help me, but can I trust him?" I thought to myself.
1) Leave with him?
2) Leave on my own?

Adventure Cat

Sidekick





Posts

: 13


Join date

: 2018-03-18



1. Leave with him. Strength in numbers, perhaps

Bicep

Sidekick





Posts

: 11


Join date

: 2018-03-17


Age

: 48


Location

: West Virginia



"Well, he did just save my life, I don't think he would have taken the effort if he meant me any harm." I thought to myself. I turn to him with a big smile and say, "that sounds like a good idea, thank you so much." Ending my response in a polite bow. A pleased look comes to his face as well, " given my trade I rarely have the chance to reserve a table to such a prestigious establishment." "Trade?' I thought to myself, as I begin to look around his shop. I was surrounded by shelves of nick-knacks and assorted charms and devices I had never seen before. "What is this place?" I ask him. (Hey, I'm a cat, I'm allowed to be nosy!) I collect and sell rare magic and technology not generally known about let alone commercially sold." He says, gesturing for me to have a look around. I walk cautiously along the shelves, so many things...and I have no idea what they are! Suddenly one of them begins to glow, I perch my hands on the shelf and get close to it, almost touching it with my nose. "Ooooh, what's this one?" I ask with a fixed gaze upon the shiny. He walks over and looks at it and me suspiciously, "very interesting." He says. A sudden panic comes over me as I remember my appointment, I check my watch, "oh no! Meow, meow MEOOOW! I'm going to be late!!" It was 5 minutes until I needed to sing, I would never make it there in time now!
He holds out his hand, "take my hand Catarina." He says as he takes a device out of his pocket. I do not know what it is, but I was desperate to get his help if he could get me there in time. I Take his hand and the device activates swallowing us up in a white light for a moment, but as the light fades we are at the docking area near the plane. "Wow!" I say in amazement. "Come on lets run!" I say, waving along as I head towards the boat. We get there about a minute later, the guard at the door see's me and opens the door, "come on in, the manager is waiting for you. Better hurry I think he's about to have a heart attack. Haha." But the guard stops my friend, "hold up, do you have a reservation?" I reach over and grab his hand to pull him inside saying to the guard, "he's with meeeeee."
Moments later The manager is rushing me through wardrobe and pushing me up on stage, so many high class people celebrating, it was so exciting to be there!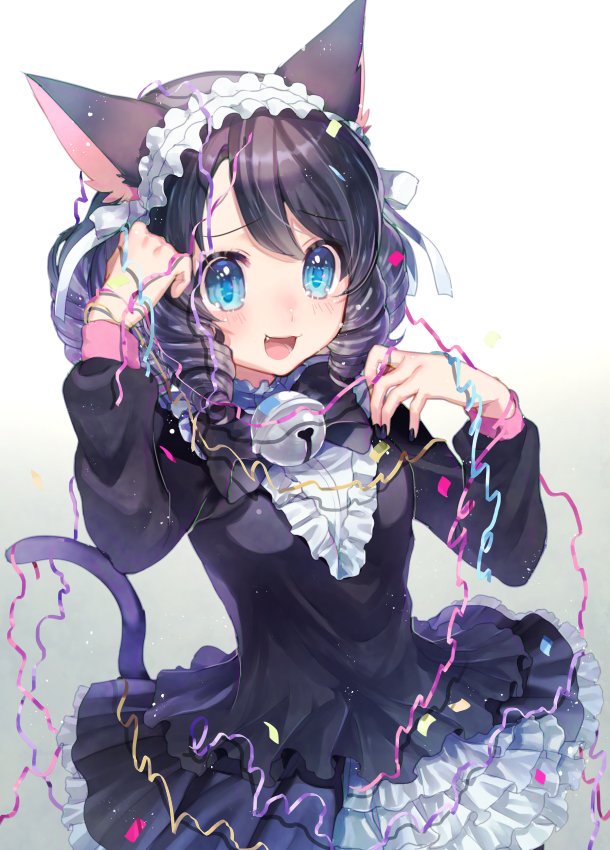 I began to sing my songs, and the crowed loved me. I put all of my feeling and effort into giving them my best purrformance. But as I was half way through my third song, there was an explosion! Men in black outfits began to pile into the dining area where I was entertaining. That's when my mic squeaked as if cut off, and from the speakers we could hear another voice cut through the sudden silent shock over everyone, "Lady's and gentlemen, GRAB is here to relive you of those, heavy wallets!" Before I knew what was going on, my friend swept me off of my feet and somehow managed to sneak me outside, where the guard lay unconscious. He sets me down and a few heroes arrive and quickly storm inside. "Oh no, bad guys are inside! What are we going to do?!" I say in a panic. He reaches in his pocket and hands me the device I had seen earlier, it begins to dimly glow again. "Take this, but use it wisely...I do not know how it will affect you, but it seems to have chosen you." I look at it with fascination, but what will it do to me?
1) Take the device
2) Shy away from it
3) Refuse it and run

Adventure Cat

Sidekick





Posts

: 13


Join date

: 2018-03-18



Damn GRAB! Always attacking the Bayou Queen, once a week! u.u

1) Take the device

You go girl, you can do it! Believe in yourself! >:3

Icebella

Sidekick





Posts

: 5


Join date

: 2018-03-21



Curiosity has always been a weakness of mine, I want to see what it can do! I reach out and take the item and look at it in my hands. "How do I use it?" I ask him, but I hear no answer. I look up to see he is gone. "How strange, why would he just leave like that?" I think to myself. I study this thing, it looks like a gold locket with a blue crystal star on it. The glow seems to emanate from the center of the crystal but dim, like the batterys where low. I poke at the crystal part but nothing happens. "It would make a cute brooch though." I place it on the outside of my dress and try to even it out, but it turns and the crystal glows bright and the locket seems to fade into my body and glow through the skin. "Oh no! What's happening?!!" The glow suddenly begins to fill my whole body and I notice my hair has turned golden blonde, as I look in the mirror reflection in the window, i see my ears and tail have turned snow white. "What is going on here?!" Pink flames begin to ignite in my palms, I can feel the magic inside of me seeming to bond to me. Then suddenly, the doors fly open! And with incredible speed...i grab the ceiling saying, "yipe!"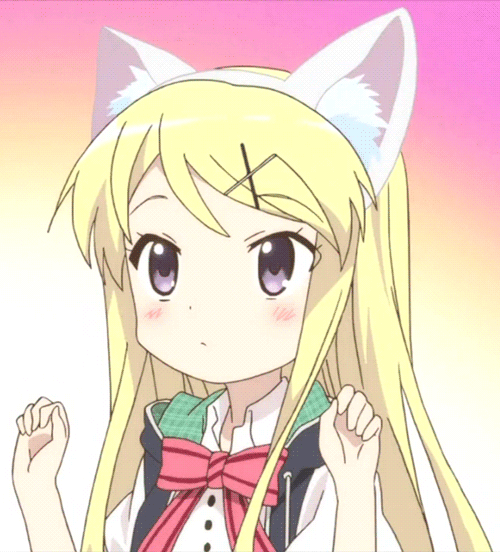 People begin to flee in terror right below me. I jump down and peek into the boat's entrance. To see the heroes still fighting GRAB. "I don't know what to do...should I try and help? What if they come after me?!!"
1) Use magic on GRAB
2) Watch the heroes fight
3) Run and hide

Adventure Cat

Sidekick





Posts

: 13


Join date

: 2018-03-18



3. Run and hide. Don't endanger yourself!

AllastorDarkflame

Sidekick





Posts

: 11


Join date

: 2018-03-17


Age

: 38


Location

: Uruguay



The loud gun shots and explosions are just too much for me, I need to get out of here! I try and run away but feel my self lifted off of the ground, I lean back and accelerate high into the sky. "Oh no, I'm going to fall way up here!" I cry out. I am suddenly over a giant pyramid, in a free fall down to it, I covered my face and waited for in the impact screaming...when I suddenly felt a strange energy cover me and then leave. I was on solid ground. "I think you will be ok now." A mans voice says. I uncover my face and see a tall muscular looking man dressed like he was from ancient times. "Who are you?" "I am Dr. Ka, The Drifter told me about how the amulet reacted to you, I figured I should help you to understand the Star Gems power.
He explains to me how the Star Power reflects a persons inner strength, and with some practice it will become a useful tool.
"Now, it does come with a responsibility miss." He explains. "What kind." I ask nervously. "If used for good, your outer appearance will radiate with more light...but, if used for evil, it will reflect your darkness." I cringe at the thought of it all. "To not use it at all, it will eventually take back the power and give it to another. I can guide you in your choice...but once you do choose, there is no going back!"  
I look at my hands, the flame isn't there this time. This was a lot to expect of me, I'm not sure I could handle it. But to be able to stop bad guys like those GRAB people would be nice, they ruined my performance and hurt all of those people! But what if I can get revenge on those gangs that are always after me?
1) Use power for good
2) Use power for evil
3) Don't want the responsibility.

Adventure Cat

Sidekick





Posts

: 13


Join date

: 2018-03-18




---
Permissions in this forum:
You
cannot
reply to topics in this forum